Final Conference: Transatlantic Policy Options for the Marine Arctic
5 March 2009
Brussels Marriott Hotel, Brussels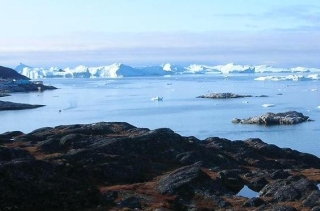 Background
Climate change in the Arctic is occurring more rapidly than in any other region in the world. Recent years have seen sea ice retreat at a pace significantly exceeding scientific expectations. Increased access to newly opened waters is also opening the way for new economic opportunities and bringing new challenges. There is a clear need for regional and international co-operation to develop an effective governance framework for the marine Arctic. The Arctic TRANSFORM final conference built on a 15-month transatlantic dialogue involving more than 50 Arctic experts. The experts collaborated to develop policy options for protecting fragile ecosystems, safeguarding the rights and interests of indigenous peoples and promote the sustainable use of resources in marine areas. In addition, the project team prepared
background papers
to inform the dialogue.
Objectives
The conference provided a forum for key Arctic stakeholders to focus on solutions to the increasing challenges in the Arctic marine area. High-level speakers from Europe and the United States addressed recent policy developments, highlighting areas where the EU and U.S. could work together in cooperation with the international community to develop effective governance mechanisms in the context of rapid environmental change. A series of interactive panel discussions with experts from government, industry, indigenous peoples' organisations, environmental organisations and academia addressed the latest Arctic policy developments and their implications for the future.
Agenda and Speakers
The
conference agenda
, which lists the speakers and panelists, is available for
download
.
Final Conference Summary Report
A
draft of the Final Conference Summary Report
is now available. Those wishing to submit comments should email them no later than 15 April 2009 to sandra.cavalieri@ecologic.eu.